Jassim Al-Huwaidi … from Judo to the Kuwaiti attack throne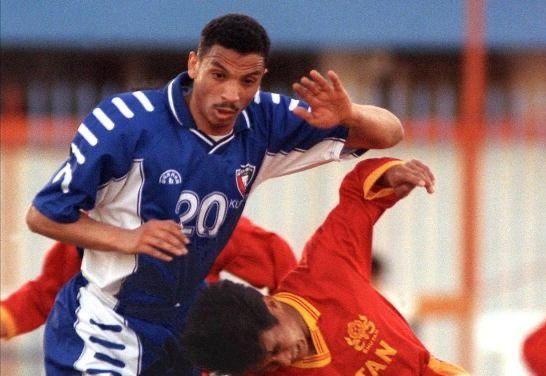 Former striker Jassim Al-Huwaidi is one of the most prominent stars in the Kuwaiti football sky. His goals contributed to the achievement of many individual and collective awards in his career that lasted for nearly 18 years.
Al-Huwaidi began his journey after he moved to football from judo at the Salmiya Club. He did not need much time to put his name among the prominent attackers through his contribution to the achievements of his club in its beginnings, to be one of the names strongly required to represent some Gulf clubs. He moved to the Emirati Youth Club, then to Saudi Al-Hilal and thereafter to Qatari Al-Rayyan.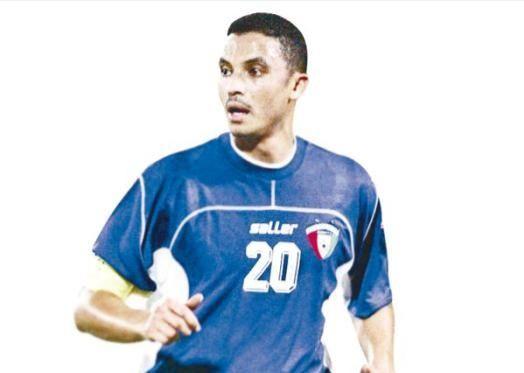 At the international level, Al-Huwaidi began his career with the Kuwaiti national team in 1992, which is the same year that witnessed his participation and his first Gulf goal in the 11th edition in Qatar, through the 1996 Asian Cup. That was the time Kuwaiti Blue occupied 4th place until the 14th Gulf Cup in 1998 in Bahrain, which witnessed his achievements. He won the tournament with Kuwait and awarded the title of top scorer with nine goals. He also won the title of world top scorer and best player in Asia in the same year.
Al-Huwaidi concluded his participation record with Kuwait in 2009 after he contributed to the scoring of 63 goals, in the second place for the top scorers of the Kuwaiti national team behind his colleague Bashar Abdullah. Fourteen of them scored in Gulf matches, making Al-Huwaidi the 3rd in the ranking of historical scorers in the Gulf Cup championships.