Al Arabi and Kuwait in the final of the Prince of Kuwait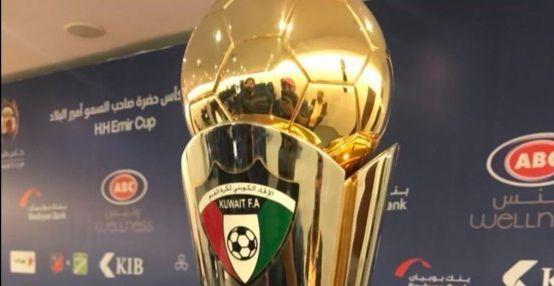 Next Thursday, the curtain shall drop on the finals of the Prince of Kuwait's Cup, which will bring together Al-Arabi and Kuwait clubs under the patronage of His Excellency the Minister of Information and Minister of State for Youth Affairs Muhammad Al-Jabri at Jaber Al-Ahmad Al-Sabah Stadium at 7:30 p.m. Kuwait time.
Al-Arabi skipped Al-Tadamon, Burgan and Al-Yarmouk up to the final match, while the title holder, Kuwait, surpassed both Salmiya and Kazma.
The match for third and fourth places will be played between Kazma and Yarmouk clubs on Wednesday at 6:20 p.m. at Nasser Al-Usaimi Stadium.
Al-Qadisiyah club holds the record for the number of crowns in the championship, with 16 championships, while Al-Arabi, the competitor for the current title, comes second with 15 championships.  Kuwait, the other competitor, is third with 13 championships.