Prince Adnan Taliani … the Legend of the Emirati White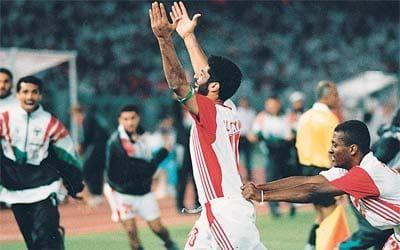 Since its inception, the Arab Gulf tournaments have formed a wealth of memories for the Gulf fans who followed the most momentous tournament in the region which was associated with many stars who shone, traveled and toured various stadiums, leaving a great impact on the memory of the fans.
We cannot talk about the most prominent stars in the Gulf without remembering the star and goal scorer Adnan Taliani, one of the most famous players of the Emirates national team and one of the most prominent people who dug their history with gold water in the tournament that is most precious to the hearts of the Gulf.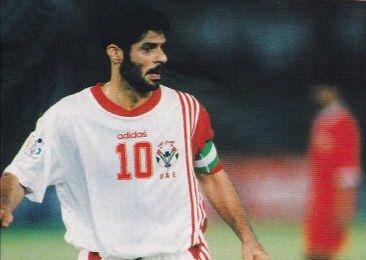 Adnan Taliani was born on the 3rd of October 1964, began his football career in 1980 at the age of 16. A year later he played his first official match with Al-Shaab Club before quickly attracting attention and joining the Emirati White.
The star of Taliani, nicknamed "The Prince", shone quickly in his first personal participation in the Gulf Cup tournaments in 1984 when he managed to score two goals to participate in the next edition where he scored three goals. Previously, he scored a goal in the 1988 tournament and another goal in the 1990 Gulf Cup.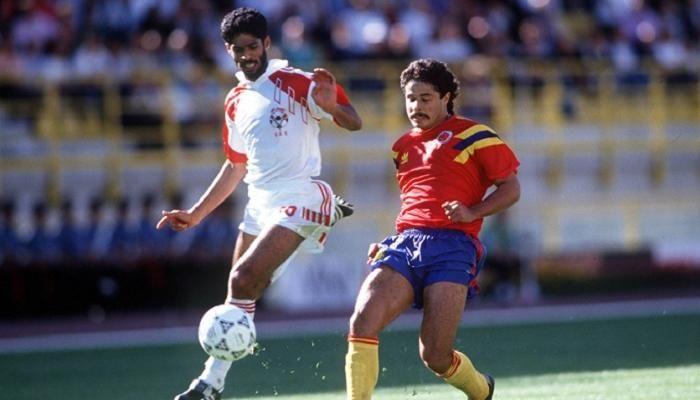 Taliani's goals continued in the Gulf Cup tournaments where he participated in the 1994 edition and managed to score two goals, prior to concluding his Gulf participation journey by scoring a goal in the 1996 Gulf Cup championship, one year before his retirement from international football.
Al-Taliani, the owner of 163 international matches, was one of Emirati stars who reached the 1990 World Cup in Italy. He also won many local and international individual and collective titles, most notably the Best Arab Player award in 1989 and the 1996 silver AFC Asian Cup with the Emirates.