Gulf Cup shields … for the history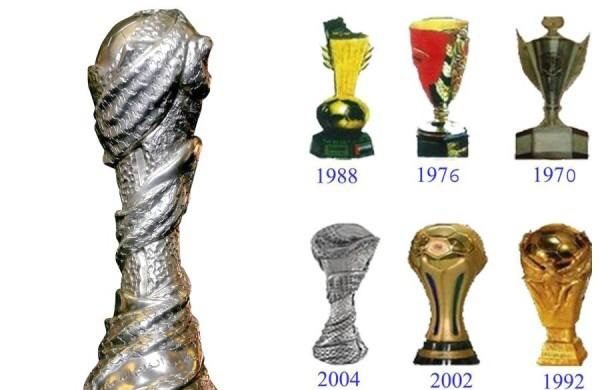 Since its inception in 1970, the Gulf Championships have witnessed various forms of cups which were presented by the Gulf states throughout the 50-year cycle.
The first cup was designed in Bahrain and made in Lebanon from white gold. It was a twig of olive in a hexagonal shape. In the fourth Gulf championship, Qatar presented a new design of pure gold, while the third version was presented by Saudi Arabia in the eighth championship which was inspired by the trunk of a tree and a map of the Gulf countries. It was made in France.
Qatar returned to present the fourth edition of the cup in the 11th Gulf championship designed by the Qatari artist Suleiman Al-Malik. It was in the form of a vaporizer carried by two falcons and the flags of the Gulf Cooperation Council states were engraved on it. It was made in Italy. In the fifth version, Saudi Arabia returned with a gift to Gulf 15 inspired by a vaporizer carrying a football above it and streaks with colors of the Gulf teams. The sixth and current version was presented by Qatar for the third time in the form of an evaporator carrying pearls above it. It was made in Italy from pure gold.
The designs were a great expression of the extent of cohesion and the good relationship between the Gulf states, as evidenced by the inscriptions and drawings that decorated the details of the six cups.