Iraq's team has the confidence of Katanec for June camp
The Slovenian coach, Katanec, has announced the preliminary squad list that will start preparing for the completion of the double Asian qualifiers, which will resume next October.
The Slovenian coach selected 35 players for the competition which will start on the 14th of this month until the 11th of next month.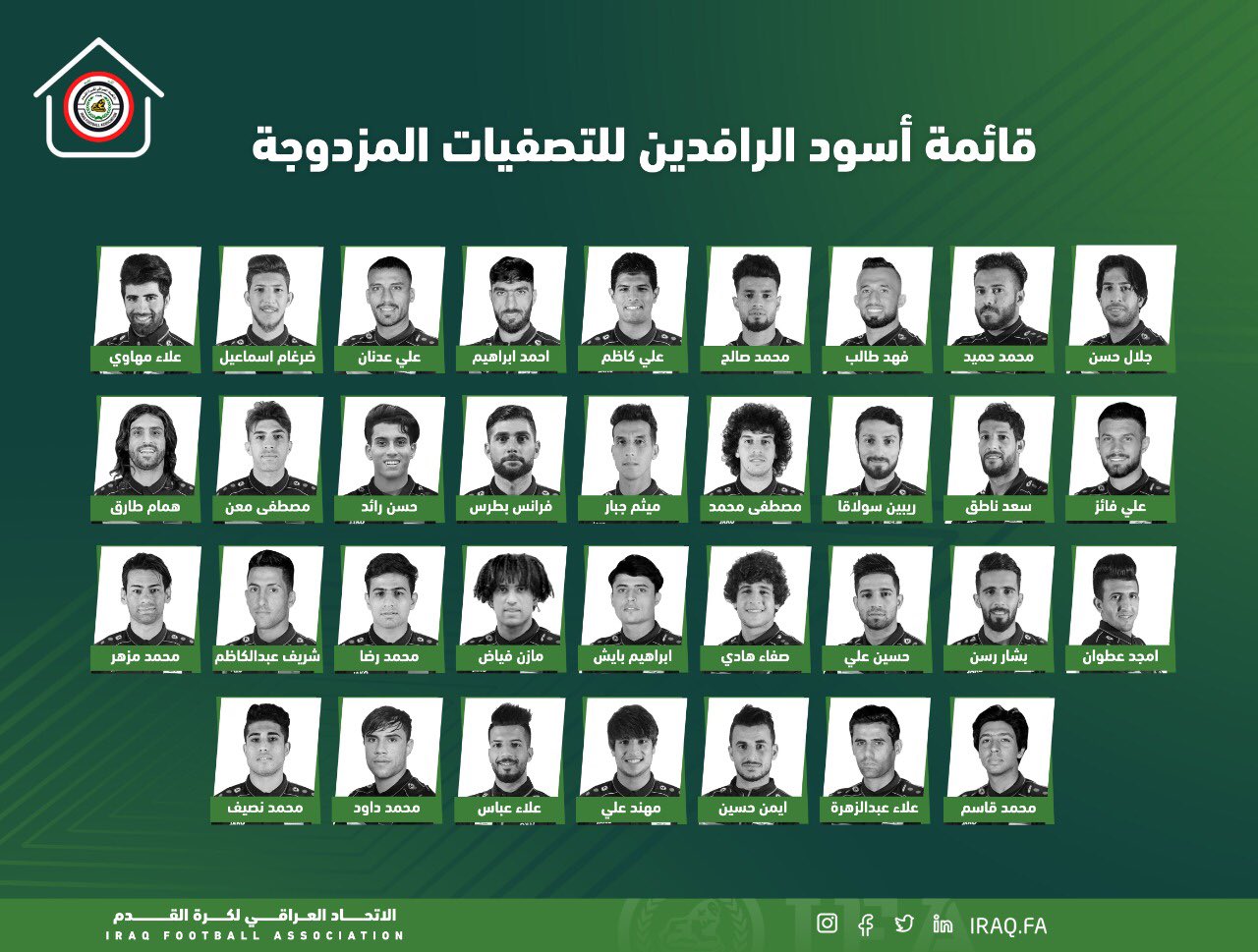 Katanec's list included all the participants in the last Gulf Cup 24, with the exception of one player, Hassan Hammoud, namely: Jalal Hassan, Muhammad Hamid, Fahd Talib, Ahmed Ibrahim, Ali Fayez, Saad Nateq, Maytham Jabbar, Mustafa Muhammad Jabr, Ali Adnan, Dergham Ismail, Alaa Mahawi, Amjad Atwan, Safa Hadi, Ibrahim Baysh, Muhammad Qasim Majid and Mohamed Reda, Sherif Abdel Kadhim, Alaa Abdel Zahra, Muhannad Ali and Alaa Abbas.
In addition to these names, he included those who were most prominent absentees from the Gulf Championship: Ruba Sulaqa, Hammam Tariq, Bashar Rassan, Hussein Ali, as well as Ali Kazem, Muhammad Saleh, France Botros, Hassan Raed, Mustafa Maan, Mazen Fayad, Muhammad Mazhar, Ayman Hussein, Muhammad Dawud and Muhammad Nasif.