A gradual return to the Gulf football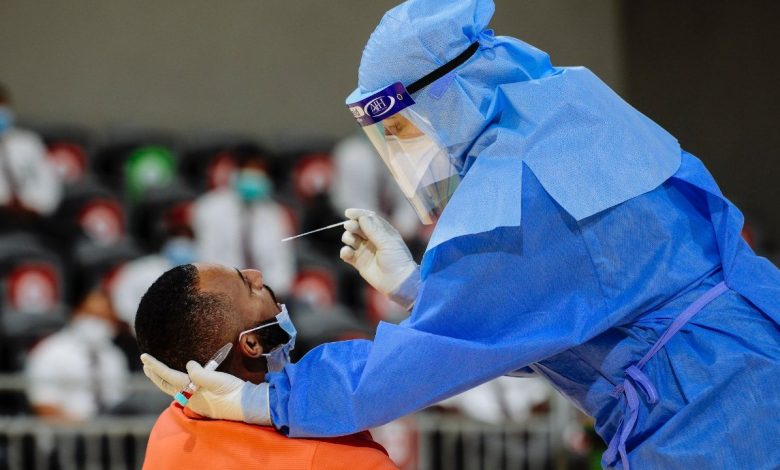 Gulf football is preparing for the return of sports activity gradually after a pause that lasted for months, due to the Corona Virus 19 pandemic.
The Qatar Football Association has set the date of July 24 for the resumption of the Qatar Stars League activity, and has started conducting tests for Covid 19.
الاجراءات العامه التي اتخذها الاتحاد القطري لاستكمال الموسم الرياضي 2020/2019 pic.twitter.com/iFu4qDUSSz

— الاتحاد القطري لكرة القدم من 🏠 (@QFA) May 20, 2020
The Qatari team is also preparing to establish an internal camp from June 12 until July 3, with the presence of 34 players, as the first Gulf team to return to activity.
The Omani Federation announced the first appearance of the Oman team on October 7 against Jordan, in the first appearance of the Reds since the Gulf Cup 24 in Doha.
📌 ودياً.. الأحمر يواجه الشقيق الأردني في مسقط pic.twitter.com/0UgezMaPIc

— OFA – Official Page (@OmanFA) June 8, 2020
The Iraqi Football Association, in a statement posted on its official account on Twitter, referred to the request of the Iraqi Croatian coach Katanic for a friendly match before the Hong Kong meeting on the 13th of October in the Asian double qualifiers after he rejected the request of the Uzbekistan national team to hold a friendly match between them.
— IRAQ F.A. (@IRAQFA) June 9, 2020