Meeting of the Executive Office of the Gulf Union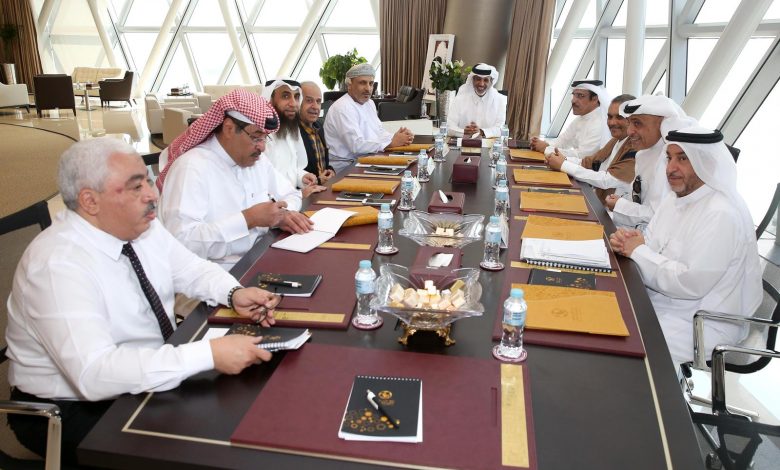 Today, Saturday, in Burj Al-Bida, the Executive Office of the Arab Gulf Cup Football Federation was chaired by Sheikh Hamad bin Khalifa Al Thani, President of the Federation, and Dr. Jassim bin Muhammad Al-Shukaili, Vice-President and in the presence of members of the Executive Office.
During the meeting, all arrangements for the Gulf Cup 24 final were held, which brings together the teams of the Kingdom of Saudi Arabia and the Kingdom of Bahrain at Abdullah Bin Khalifa Stadium in Duhail at 7:00 in the evening.
The meeting also discussed the conditions for hosting the 25th edition of the tournament and setting its date.