Iraq continues with the victories in the Gulf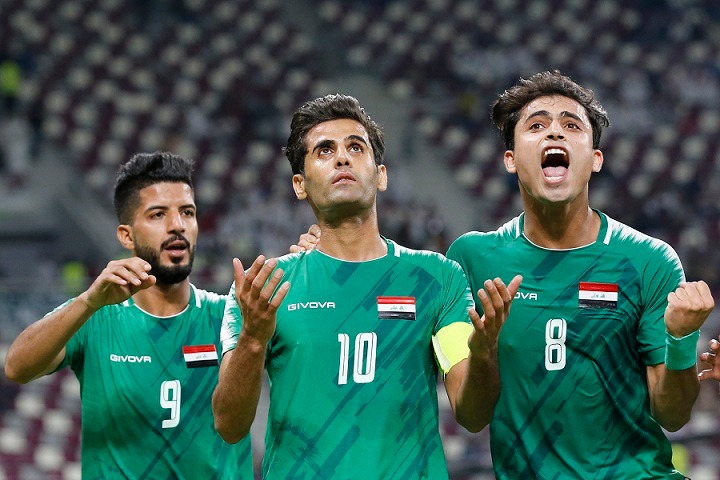 The Iraqi team ended the match against UAE by winning (2-0) in the Gulf Championship 24, in the match held at Khalifa International Stadium.
The match kicked off with the whistle of referee Alexander Belgian Bocant. The Slovenian coach made seven changes to the Iraqi squad. The most important were Mohammed Qasim, Muhannad Ali, Alaa Abbas and Abdulzahra. While Marwijk entered with Makhbout, Al-Ahbabi and Khalifa Mubarak in the starting lineup.
Al-Zawraa striker, Alaa Abbas, started the game with an early goal in the ninth minute. The meeting also witnessed enthusiasm in the stadium, some of which were dealt with by yellow cards.
UAE did not reach the Iraqi goal until the middle of the first half – only Khalfan Mubarak, who fired the first shot which was saved by Mohammed Hamed. Amjad Atwan responded with a more dangerous shot which was stopped by the UAE goalkeeper Mohammed Al Shamsi.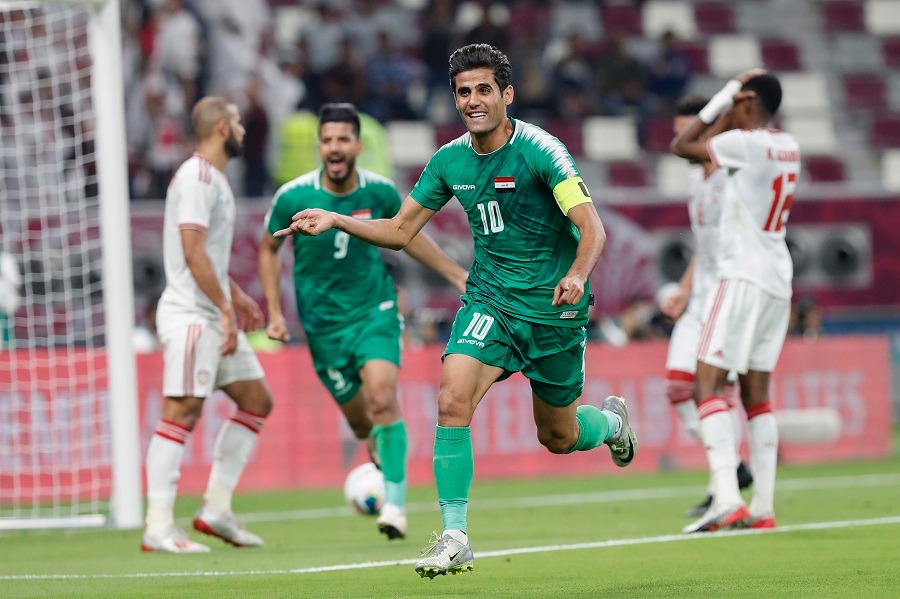 The leader, Alaa Abdulzahra, scored the second goal of Iraq from a cross coming from Ali Adnan at the thirty-seventh minute. The first half ended with the superiority of Iraq (2-0).
Van Marwijk started the second half by pressing Iraq from the left side where captain Yusuf Jaber Al Hammadi and Ali Saleh Amr played. As the game intensified, Katanic threw Al Duhail striker, Muhannad Ali, into Abbas's place to take advantage of the defensive spaces left by Al Abyad.
UAE dominated the midfield halfway through the second half and got many corners without being translated for goals. Marwijk then made a substitute by entering Ahli youth striker, Ahmed Khalil, in place of Ali Saleh.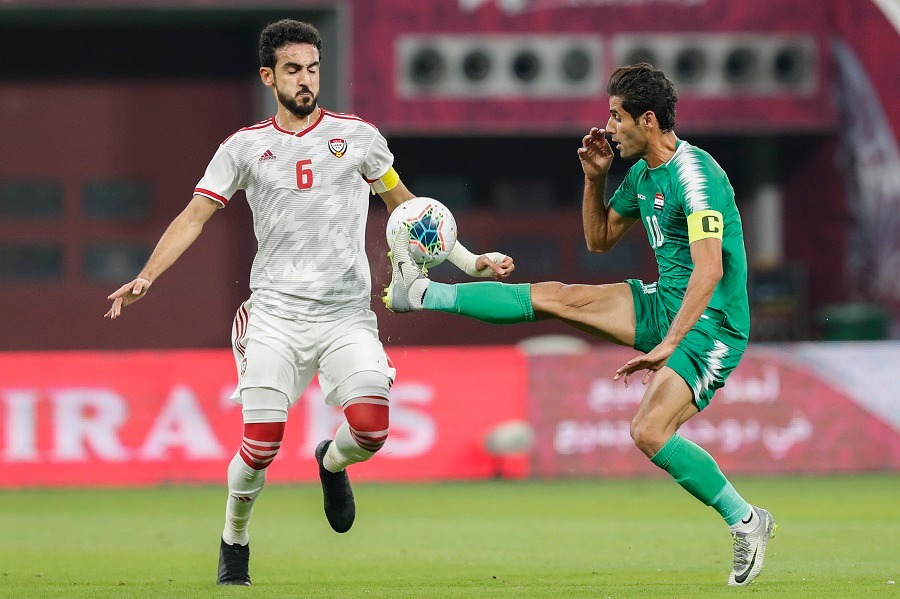 Katanic reacted to this change by inserting midfielder Mohammed Reza in place of the captain and the second goal scorer, Alaa Abdulzahra, in order to deal with the Emirati pressure.
The game was going on for the last quarter of an hour. UAE dominated without scoring. The game was watched by 17,437 spectators.
The Belgian referee awarded a penalty for Iraq 10 minutes before the end of the match after the return to the "VAR", but Emirati goalkeeper Mohammed Al Shamsi brilliantly saved the penalty and prevented Ali Adnan from celebrating.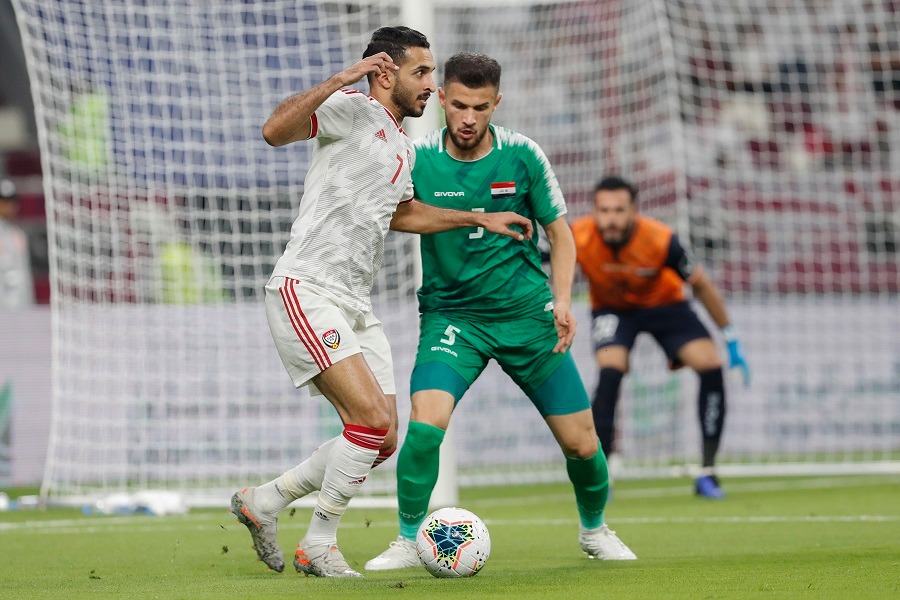 UAE continued to pressure and Marwijk made two substitutions by entering Ahmed Berman and Hassan Saleh two minutes before the end. A serious injury of the Iraqi Saad Nateq forced him to leave the stadium to be replaced by Maitham Jabbar, and Bahraini Ali Samahiji raised an additional 7 minutes.
There was nothing new in the added time that ended the game with a (2-0) win by Iraq that put them at the top of Group A with 6 points.