Draw results of Gulf 24th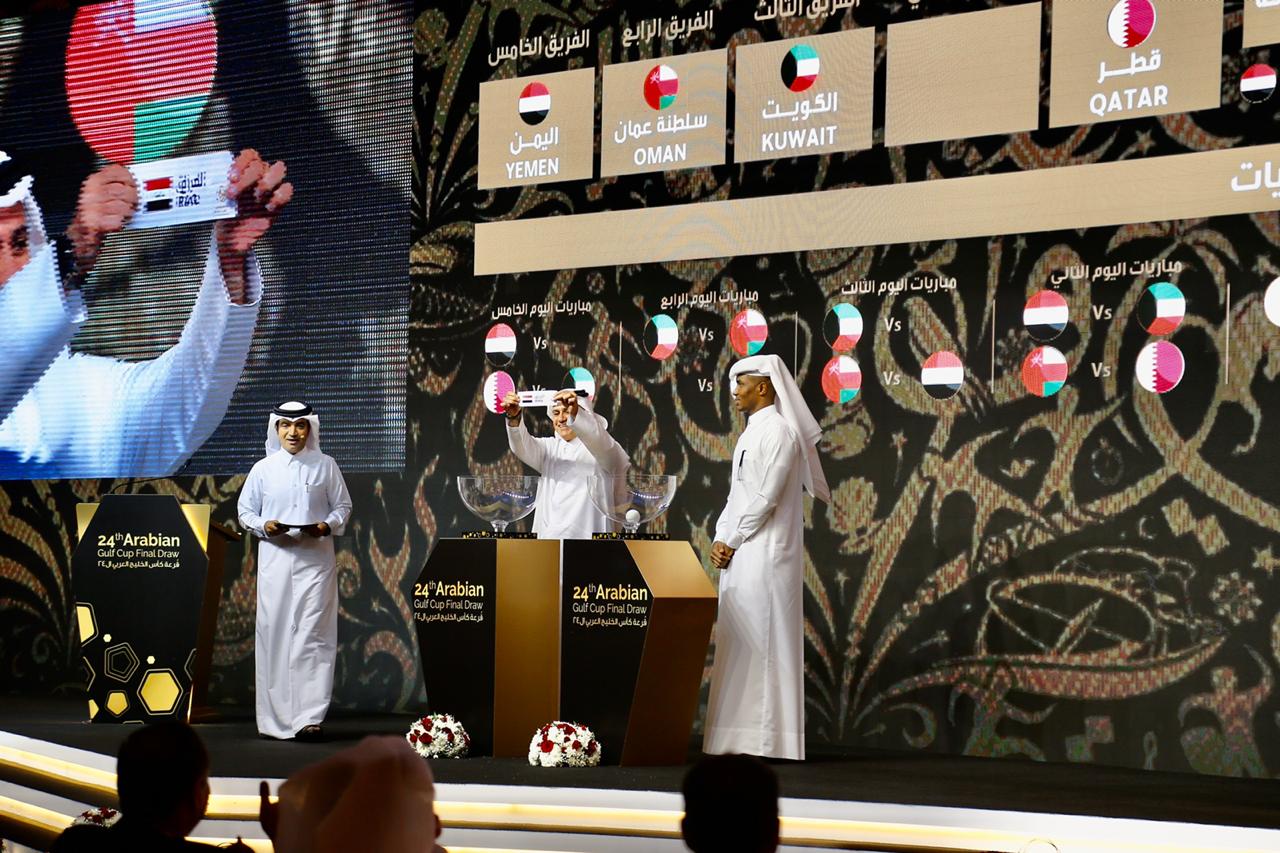 The draw for the 24th edition of the Arab Gulf Cup was held in the Qatari capital Doha on Wednesday with the participation of five national teams (Qatar, Oman, Kuwait, Iraq and Yemen). The tournament will be hosted at Khalifa International Stadium, scheduled to be held from 24 November to 6 December 2019.
The tournament will be held for the first time since 2004, as a one-game knock out championship, meaning that the team with the most points wins the title. The organizing committee, chaired by Qatari Vice President Saud Al Mohannadi, approved the university stadiums in Doha for training of the five teams and will choose in addition to Khalifa International Stadium a reserve stadium to be determined later.
The first kickoff will be on November 24 through a confrontational game between the Qatari national team and Yemeni national team, followed by confrontation of the Omani and Iraqi national teams. The second round will be held three days after the match between the Kuwaiti and Yemeni teams.
The Qatari team will face Oman, while the Iraqi team will face the Kuwaiti, and Yemen and Oman will play during the third round. The tournament matches will end with Oman vs Kuwait and Qatar against Iraq.