Superman team 90.. Mohsen Musabih, the legend of the Emirati team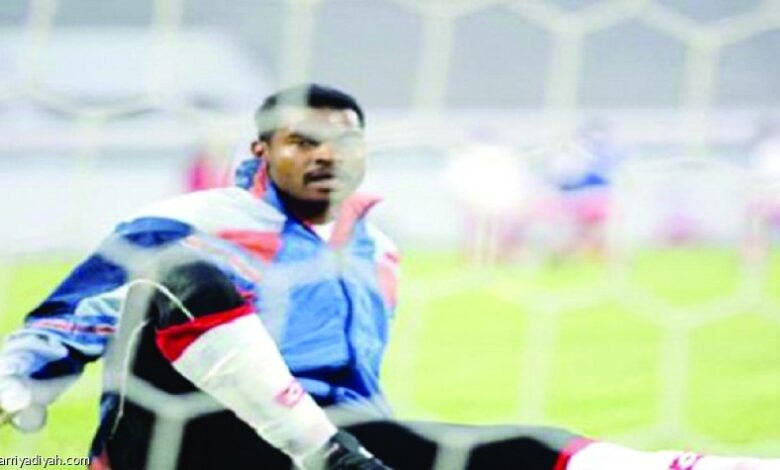 Superman of the 1990s generation for the UAE national team, and the most important goalkeeper of UAE football throughout its history, as he was the most prominent factor in the Whites' rise to the finals of the 1990 World Cup in Italy.
He is the star goalkeeper of Sharjah Club and the UAE national team, Mohsen Musabih, who was born on October 1, 1964, and spent his football career with Sharjah Club, which he began in 1984 and ended in 2002, during which he participated in 678 matches in all competitions, achieving many titles and achievements, as he achieved the league title on 4 occasions, and the President's Cup on 5 occasions.
At the international level, Mohsen Musabih joined the national team in 1988, and remained the first goalkeeper until his retirement in 1999. He participated in 105 matches, participating in the 1988 Asian Cup, the 1990 World Cup finals in Italy, the 1992 Asian Cup, the 1994 Asian Games, and the 1996 Asian Cup, and won the During which UAE team finished runner-up in the Confederations Cup in Riyadh 1997, Musabih also participated in 6 editions of the Arabian Gulf Cup.
Although Mohsen Musabih was deprived of winning an official championship with the Emirati Whites, the individual titles did him justice, as he won the title of best goalkeeper in Asia 1989, best goalkeeper in the Gulf Cup 1994, best Arab goalkeeper 1995, and he also entered the 100 Club in the records of the International Federation. He played 105 international matches with the national team and announced his retirement in 2002, turning a bright page for one of the legends of the Gulf, Arab and Asian stadiums.