Al-Ittihad crowned the Saudi League title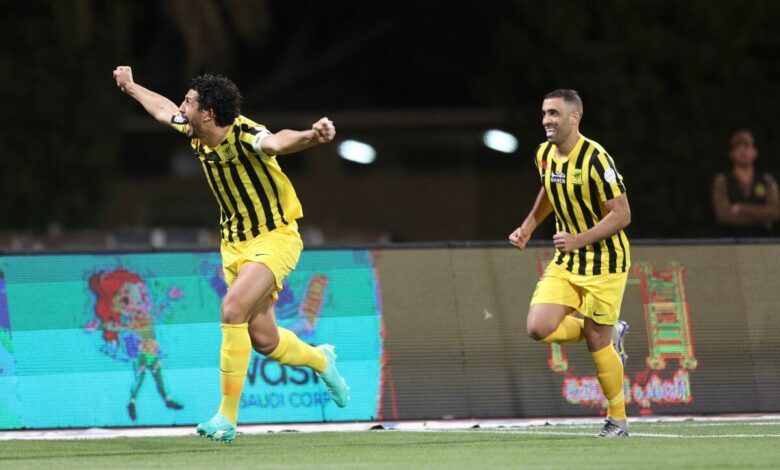 Al-Ittihad Club was crowned champion of the Saudi Football League for the first time since 2009, after defeating its host Al-Fayhaa 3-0 in the twenty-ninth and penultimate stage.
Al-Ittihad entered the match needing to win to settle, regardless of the outcome of its direct chase, Al-Nasr, with the best difference of three points, and its superiority over it in the two direct confrontations.
Al-Ittihad won in the first half through Ahmed Sharahili (3) and the Brazilian Romarinho (45 + 1), who in turn scored the third goal (85), so Al-Ittihad Jeddah achieved the ninth title in its history in the league.
Al-Ittihad, led by Portuguese coach Nuno Espirito, raised its score to 69 points, compared to 64 for Al-Nassr, who fell into a 1-1 draw with its host Al-Ettifaq.
Ranking of the leading teams:
1- Al-Ittihad: 69 points from 29 matches
2- Al- Nasr: 64 out of 29
3- Al-Hilal: 56
4- Al-Shabab: 53
5- Al-Taawon: 52